Phone: (657) 247-5152
Website: https://www.c4distro.com/
The cannabis industry is transitioning from backpack to briefcase, and businesses will need experience and expertise to succeed. C4 is made up of experienced entrepreneurs who are applying best practices in supply chain management, sourcing of raw product, logistics, compliance, sales, marketing and branding.
Our high touch distribution model ensures brands are getting on the shelves, driving sales and staying compliant at every turn along the way.
Our trading platform is unique to the industry and ensures buyers and sellers experience seamless trusted transactions of cannabis trim and distillate.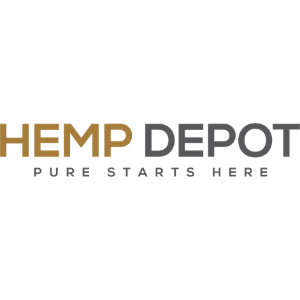 Phone: 1-844-HEMP-234
Website: https://hempdepotco.com/
At Hemp Depot, Pure Starts Here™. Hemp Depot is one of the largest providers of the highest-quality hemp CBD oil products, seed, and clones in the U.S., proven with third-party testing. Because of Hemp Depot's commitment to purity and strength, our consumer and wholesale customers receive the best full-spectrum and 100% THC-free CBD products on the market, all grown, formulated and processed entirely in our facilities in Colorado.
Hemp Depot is one of the nation's largest and most trusted hemp brands specializing in seed genetics, planting, harvesting, formulating, wholesaling, and retailing cannabis for CBD under a variety of best-selling labels as well as white labels for humans and pets. With a commitment to safety and purity guaranteed through third-party testing, Hemp Depot offers a complete range of full-spectrum and 100% THC-free products at the best value. Passionate about clean, sustainable agriculture, water conservation and growing non-GMO, all-natural crops, Hemp Depot seeds generate the highest-value yield per acre and the highest-value for CBD per plant, while also maintaining the highest hemp seed inventory in the U.S.
Hemp Depot grows custom, proprietary strains from which all of its products are derived and handcrafted in Colorado to the most exacting standards. Because it is owned and operated without investor influence, Hemp Depot is able to ensure the purest and safest Hemp CBD product on the planet, free of pesticides, phthalates, parabens, additives, and preservatives.
Website: https://www.edenenterprises.com/
The experience brought to the table by Eden Enterprise's network of industry veterans in all aspects of producing and retailing a variety of cannabis products, provides the foundation for our drive to vertically integrate a high-powered seed to sale operation. Beginning with HoneyComb Farms, our team of seasoned cultivators bring decades of growing experience to the farm, implementing standards of using living soil, cold air curing the plant, and hand trimming the finished product. Moving into the the manufacturing arena, Eden Extracts produces the highly sought after Gem and Diamond Line vape pens described as "…one of the best experiences you can have with a vape pen," by Prohbtd Media. The primary retailer for these brands, Garden of Eden, rounds out the vertical nature of Eden Enterprises. Founded in 2003, Garden of Eden is one of the oldest dispensaries in the Bay Area, and is consistently ranked as a top ten cannabis retailer for the region. Newly remodeled, the shop is a beacon for industry veterans and new users alike, offering a curated selection of the best flower available in Northern California among a variety of quality edibles, vape pens, extracts, and topicals.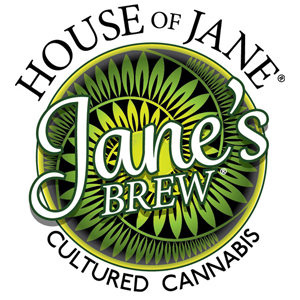 House of Jane promotes its House of Jane™ brands nationally and sells its federally legal Hemp-derived CBD products via online, health stores and other distribution channels. The House of Jane will also seek to add to its brand portfolio through acquisition and/or licensing arrangements. We have offices in Phoenix, Arizona and Riverview, Florida.