Public Company Directory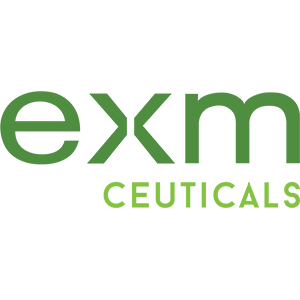 EXMceuticals (CSE: EXM)
IR Contact: Julie Lemieux
EXM's activities are focused on the sustainable cultivation of cannabis and hemp, and the production of high-grade and hemp ingredients for the pharmaceutical, therapeutical, nutraceutical and cosmetic industries. The Company proposes to sell the produced ingredients to international markets.
---
EXM is in the final stage of procuring the required authorizations and permits in Portugal for its laboratory for research, and center for processing and distribution, which are currently under construction. EXM has previously completed research projects with its university partners, Universidade Nova de Lisboa and Universidade Lusofona. Pending receipt of the authorizations and permits, EXM is proceeding with its R&D program, lab work and testing under the licenses that its university partners have already obtained for the initial research projects. In addition to its more scientific mandate, the facility being built is proposed to be used by EXM as its base for distribution in the EU and North America.
EXM, through its subsidiary and in-country partner, holds the rights to a cannabis license in the Kuba Kingdom, Mweka, Kasai Province, Democratic Republic of Congo, and the rights to a land concession for the cultivation of cannabis and hemp, and processing and export of high-grade cannabis extracted ingredients.
EXM has also submitted applications and undertaken negotiations with local governments and partners in Ethiopia, Malawi, Zambia, Eswatini and Burundi, in order to obtain licences to permit the cultivation of cannabis and hemp, as well as the processing, transformation and export of psychotropic and non-psychotropic cannabinoid ingredients. In Ethiopia, EXM is in its final stage of negotiation with the government for an agro-industrial park, of 4,000 hectares (9,880 acres) encompassing a free trade zone, for which EXM has already obtain land rights over 2,000 hectares (4,940 acres) in the Amhara region.
In addition, EXM is in the process of obtaining a license in Malawi, in partnership with a large local agro producer. Please see previous press releases for more information on EXM Malawi activities.