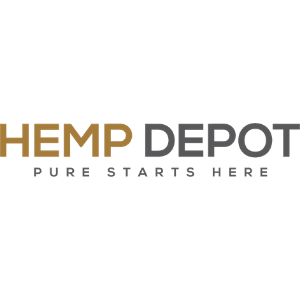 Phone: 1-844-HEMP-234
Website: https://hempdepotco.com/
At Hemp Depot, Pure Starts Here™. Hemp Depot is one of the largest providers of the highest-quality hemp CBD oil products, seed, and clones in the U.S., proven with third-party testing. Because of Hemp Depot's commitment to purity and strength, our consumer and wholesale customers receive the best full-spectrum and 100% THC-free CBD products on the market, all grown, formulated and processed entirely in our facilities in Colorado.
Hemp Depot is one of the nation's largest and most trusted hemp brands specializing in seed genetics, planting, harvesting, formulating, wholesaling, and retailing cannabis for CBD under a variety of best-selling labels as well as white labels for humans and pets. With a commitment to safety and purity guaranteed through third-party testing, Hemp Depot offers a complete range of full-spectrum and 100% THC-free products at the best value. Passionate about clean, sustainable agriculture, water conservation and growing non-GMO, all-natural crops, Hemp Depot seeds generate the highest-value yield per acre and the highest-value for CBD per plant, while also maintaining the highest hemp seed inventory in the U.S.
Hemp Depot grows custom, proprietary strains from which all of its products are derived and handcrafted in Colorado to the most exacting standards. Because it is owned and operated without investor influence, Hemp Depot is able to ensure the purest and safest Hemp CBD product on the planet, free of pesticides, phthalates, parabens, additives, and preservatives.